Jewish Alumnae, Staff, and Student Speaking at Upcoming Women's Weekend
Jewish Life at Duke is excited to highlight the Duke Jewish alumnae, students, and staff who will be speaking at this year's Duke Women's Weekend on March 2-4, 2023. Duke Women's Weekend welcomes Duke alumnae, faculty members, administrative leaders, and current students to share experiences, connections, opportunities, wisdom, and encouragement. We hope that you will be able to join the Duke community for this incredible weekend. Learn more about the Jewish women who will be speaking from their unique life experiences, education, and careers:
---
Rebecca Feinglos A.B.'11
Founder, Grief Educator
Grieve Leave
Rebecca Feinglos is a grief educator and advocate. Rebecca started Grieve Leave as a way to process her own grief and loss— she lost her mother in her teens, her father in 2020, and most recently her husband in a drawn-out divorce— but has since provided tangible learnings and resources, with a healthy dose of humor, creating an entire movement around taking intentional time to grieve. Grieve Leave boasts a community of over 8,000 and has been featured on ABC News, News & Observer, and Metro UK.
Rebecca will serve as a a panelist at a Duke Women's Weekend session entitled Good Grief: Productive Ways to Process Loss and Practice Resilience.
---
Rabbi Elana Friedman
Campus Rabbi and Jewish Chaplain
Jewish Life at Duke, Duke University
Rabbi Elana Friedman (she/her/hers) joined Jewish Life at Duke as the Campus Rabbi and Jewish Chaplain for Jewish Life at Duke in 2015.
At Duke University, Rabbi Elana, as she's known on campus, serves as chief Jewish educator and spiritual leader of the campus Jewish community. In her role as Campus Rabbi, she provides counseling for students, offers opportunities for Jewish learning, and serves as liaison for Religious Life, which includes convening the Interfaith Round Table of fellow Duke chaplains. She facilitates the observance of Jewish holidays, supervises the kashrut of the Freeman Center Cafe's kosher kitchen, and holds duties related to educating the greater campus community about Judaism, Jewish observances, and challenges facing the Jewish community, including antisemitism.
Fun Fact: Rabbi Elana also hosts a weekly Duke Radio Show, Music & Spirituality, that airs during the school year on alternating Mondays from 4-5pm EST on WXDU 88.7FM, sharing her love of music with the Duke community.
Rabbi Elana was ordained at the Reconstructionist Rabbinical College where she earned her Masters in Hebrew Letters, receiving the Rabbi Kenneth and Aviva Berger Memorial Prize in Practical Rabbinics. She brings rich rabbinical experience to her role here at Duke. Her previous roles included serving as a Cooperberg-Rittmaster Rabbinical Intern at Congregation Beit Simchat Torah in New York City, interning at Hillel at Temple University, mentoring at a teen interfaith program in Philadelphia, serving as a Text Fellow for the Transformative Text Project, working as a Rabbinical Student Fellow for T'ruah: The Rabbinic Call for Human Rights during her year of study in Israel, interning at the Abramson Senior Center, serving at The Reconstructionist Synagogue of the North Shore on Long Island, working at Rosh Eidah, and serving as Education Director at Camp Havayah.
A Long Island native, Rabbi Elana attended Solomon Schechter Day School and Camp Ramah. She earned her B.A. in Environmental Studies from Washington University in St. Louis. Prior to pursuing the rabbinate, she worked on election and environmental campaigns in Boston, Atlanta, and Los Angeles.
Rabbi Elana lives in Durham with her wife, Jamie, and their son, Shai.

Rabbi Elana will be moderating a Duke Women's Weekend session entitled Good Grief: Productive Ways to Process Loss and Practice Resilience.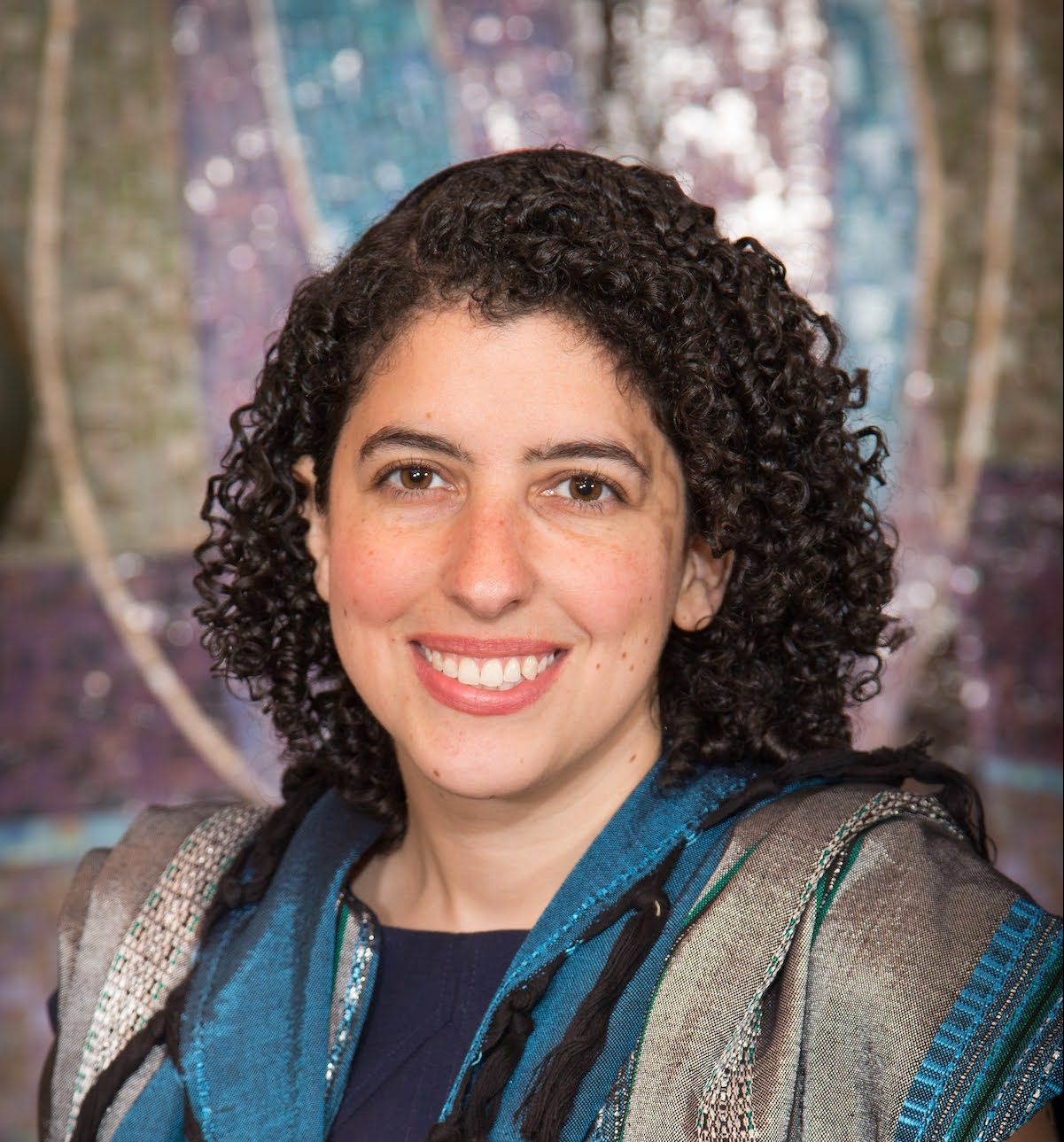 ---
Amy Kramer A.B.'18
Special Assistant to the Under Secretary of the Army
Amy Kramer joined the civil service in 2020 as part of the inaugural class of McCain Strategic Defense Fellows in the Department of Defense. Amy currently works as a Special Assistant to the Under Secretary of the Army supporting strategic communications and special projects focused on personnel policy and quality of life issues. Her previous civilian jobs working for the U.S. Army include almost a year in the Strategic Initiatives Group for the Deputy Chief of Staff of the Army for Intelligence and a year serving as a Special Assistant to the Deputy Assistant Secretary of the Army for Military Personnel where she focused on Army recruiting, retention, and diversity policy. Amy was also the lead project manager for the U.S. Army's comprehensive parenthood, pregnancy, and postpartum policy change effort in 2022. Amy is passionate about the strategic national security benefits of gender equality and has conducted extensive research at the intersection of gender and security.
Amy graduated from Duke as a Robertson Scholar with highest honors in Public Policy and Political Science and earned her master's degree in Global Affairs from Tsinghua University in Beijing as a Schwarzman Scholar. While in China, Amy also represented the Duke University Board of Trustees at Duke Kunshan University and led a series of student and faculty focus groups for Duke's provost to assess the academic curriculum's effectiveness and reception after its inaugural year in 2019. Amy was a Young Trustee from 2018-2020. Before joining the civil service, Amy worked at the Institute for the Study of War and in the Duke Office of Government Relations. In her free time, she plays bassoon in a DC-based orchestra and is an active member of the Duke in DC alumni network. Amy recently bought her first home in Alexandria, Virginia.
Amy will serve as a a panelist at a Duke Women's Weekend session entitled Women in Policy.
---
Sophie Riegel, '23
Author, Speaker, Coach
Duke University

Sophie Riegel is the author of "Don't Tell Me To Relax," "Overcoming Overthinking," and "Go To Help!" Sophie Riegel is a senior at Duke University, studying psychology and creative writing. She is a professional speaker and shares her story about mental health and mental illness worldwide. Sophie has worked with large corporations, including Netflix, Nielsen, Target, and Audible, as well as local organizations and schools, to discuss the stigma surrounding mental health. Sophie is also a coach, working with parents with grown children and young professionals. She plans to continue coaching, speaking, and writing after graduating from Duke in May.
Sophie will be leading the Duke Women's Weekend Student Plenary Luncheon entitled Finding Your Balance.
---
Rae Williams A.B.'10, M.B.A.'14
Head of Community
Topknot

Rae (Krucoff) Williams is Head of Community at Topknot, a first-of-its-kind online personal development club for women where structured peer conversations lead to real growth. Rae is passionate about helping others (whether organizations or individuals) to better connect while navigating change at all levels, always with a bend toward developing sustainable solutions that prioritize not just "the employee," but the whole human. Rae's professional experience is vast and varied, ranging from management consulting to nonprofit global strategy design. She is a proud "Double Dukie," receiving both her undergraduate and master's degrees from Duke. Rae lives in Durham with her husband (who she met at Duke!) and son.

Rae will be leading a virtual Duke Women's Weekend session entitled Personal Growth & Connection Workshop with Topknot.
---
Lynne Wolitzer A.B.'87, P'16, P'20
Board/Committee Member
Various Charitable Organizations
Lynne Wolitzer graduated magna cum laude and Phi Beta Kappa with a degree in public policy studies. Her initial work focused on marketing and advertising at corporations such as J. Walter Thompson in Manhattan, Saatchi & Saatchi Worldwide, Nestle and Dannon.
She then transitioned to managing the lives of her three wonderful children as they grew up, all the while engaged in supporting nonprofit organizations focused on making a difference, such as her roles as the executive director of The Dance in Education Fund Inc. and a member of the board of trustees at Rye Country Day School.
In the last two decades Mrs. Wolitzer has gone on to numerous charitable pursuits focusing on giving back and making a humanitarian impact in the world. Mrs. Wolitzer currently serves on the board of the UJA-Federation of New York and is a chair of the UJA Community Initiative for Holocaust Survivors, which helps fund individualized home-based care and provide social services to survivors in Israel and New York. She also serves on the board of SelfHelp, which provides services to more than 25,000 elderly, frail, and vulnerable New Yorkers each year and is the largest provider of comprehensive services to Holocaust survivors in North America.
Mrs. Wolitzer is also the Chair of the UJA Global Safety Net Initiative, which provides humanitarian aid in response to a range of global crises and provides support for vulnerable populations around the world. Given the war raging in the Ukraine since 2022, Mrs. Wolitzer's role as chair of this Initiative has involved direct outreach to and partnership with groups on the ground in Ukraine, providing aid to those afflicted who remain in the ongoing conflict. She has also led the initiative's efforts to support and provide relief to Ukrainian refugees in Europe, the United States, and Israel.
At Duke, Mrs. Wolitzer serves on the Trinity Board of Visitors and was previously a Co-Chair of the Duke University Annual Fund. She has served on the Duke NY Women's Forum and is a member of the WIN Athletics Advisory Council, promoting Duke women's sports and mentoring female athletes.
Lynne will serve as a a panelist at a Duke Women's Weekend session entitled Identity, Faith, and Philanthropy: How Our Values Drive Our Giving.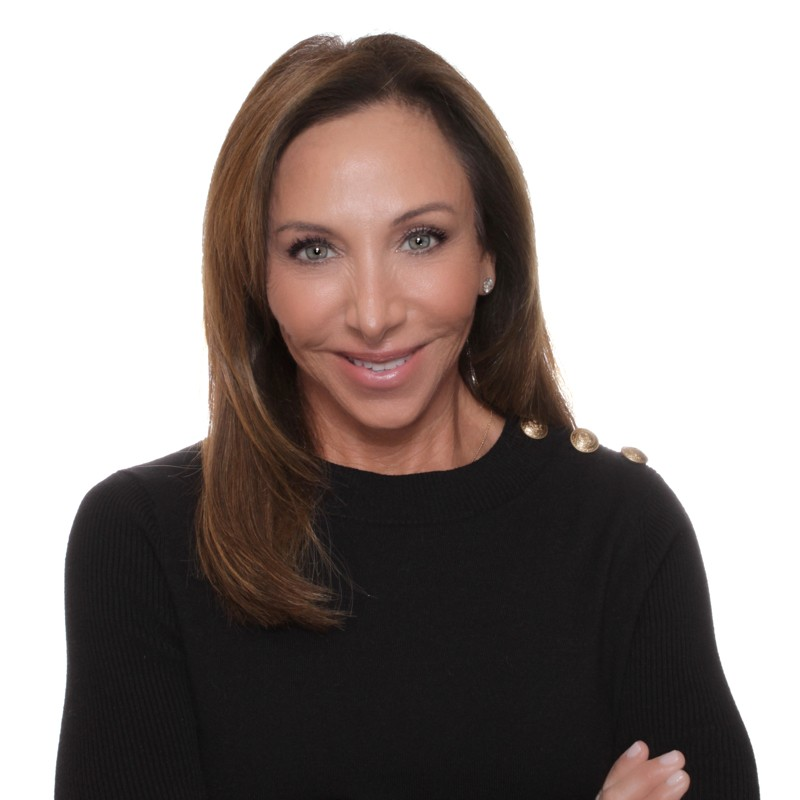 ---
About Jewish Life at Duke
Jewish Life at Duke (JLD) is the hub for all things Jewish on Duke's campus. An accredited Hillel as well as a department within Duke University's Division of Student Affairs, Jewish Life at Duke is guided by a mission to empower Jewish students to learn and grow intellectually and spiritually; to inspire and nurture personal paths to Jewish identity; and to cultivate community and friendship. Comprising the Freeman Center for Jewish Life and the Rubenstein-Silvers Hillel, JLD takes a pluralistic approach to Judaism to ensure that all Jewish students, regardless of affiliation, are welcome and included.

100% of JLD's operating budget comes from donations from parents, alumni, and friends.
Become a donor to Jewish Life at Duke today.